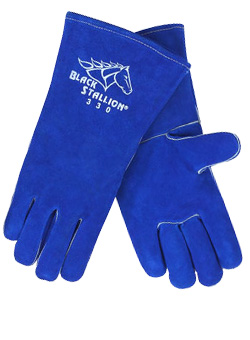 Steiner shrink-wrap welding high performance, professional cushion core, split cowhide gloves. Are used during shrink wrapping to protect against burns. A favorite glove among professional shrink wrappers and welders.
PRODUCT FEATURES
Cushioned glove core lining keeps hand cool longer during shrink film pleat and seam welding
Natural wing thumb for comfort and maneuverability
Tight fit to hand
Spark-resisting welt stitching
Stitched with flame-resisting Kevlar thread
2519B: 1 left hand & 1 right hand glove
2519BLH: 2 left hand gloves
2519BRH: 2 right hand gloves
Updating...